Jeep is a born warrior and survivor on the pavement and the off road. With its rugged exterior, it can go under, go over, go around, and go through just about anything. It's all about the bumps and grinds and the howl of tires.  It can go places other vehicles cannot. While the ride can be rough and bumpy on terrains, what this 4×4 can give you is a real adventure, something that involves a full assault of the senses. But even with its off-road capabilities, Jeep will never be out of place on the real street. When it pulls up on the parking lot or blasts through the highway, nobody bats an eye. This vehicle, after all,  is a classic.
What makes this 4×4 beast the real badass on the road? Well, here are a few things:
With some kick-ass mods and one helluva suspension, it can do some crazy flexes.
Source: ILTWMT
Get on the steep surface with ease
Source: FourWheeler
…and even pull off some nasty stunts.
Source: Pinterest
Source: WeKnowMemes
It can pass the handling test with flying colors, as you can see here:
Source: Imgur
Extreme rock crawling?
Source: v2guzzi
Source: TheAutomotiveIndia
Jeep is king.
Source: Jalopnik
It does climb like spider monkeys,
Source: Pinterest
Source: Pinterest
Source: OffroadXtreme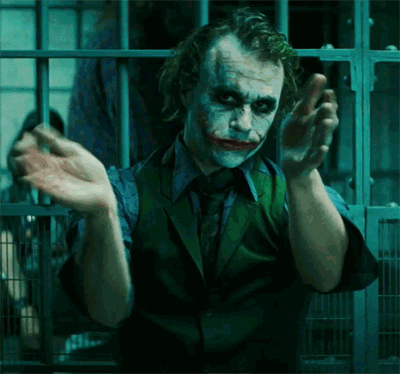 Source: Gifrific
See how Jeep can turn into a submarine,
Source: Giphy
swim through rivers, lakes, and creeks and emerge on the other side and survive.
Source: Pakwheels
Source: Pinterest
Windows up, pedal down!
Source: Tumblr
It can never be too muddy or dusty outside.
Source: Pinterest
When snow are inches too deep, don't worry because your Jeep can get you through.
Source: Pinterest
Parking won't be a problem, too.
Source: Pinterest
Source: ILTWM
Source: Pinterest
And things can never be too weird for  any Jeep, no matter how ridiculous the idea would seem.
Take for instance one of the smallest vehicles in the world with license to drive, which appears to be a miniature Jeep
Source: TopTodayNews
This Jeep with triangular tank-like wheels that's actually a snow automobile
Source: Pinterest
Only a Jeep can pull off wild animal prints…
Source: Pinterest
be covered in lilies and still seem cool for a chick,

Source: TheBlogAboutCars
and look ruggedly handsome on military fatigue.
Source: Pinterest
Who would ever think that a tough-looking Jeep can wear pink…
Source: Pinterest
or purple, without losing its rugged appeal?
Source: Pinterest
Source: Tumblr
And turn into an amphibious vehicle,
Source: TopSpeed
a custom furniture,
Source: Pinterest
or into a too-crazy-for-fiction double Jeep.
Source: Yahoo! Autos
But perhaps, the best thing Jeep has done for us (beside the ultimate 4×4 road adventure) is help us win the world war.
"The Jeep, the Dakota airplane, and the landing craft were the three tools that won the war."
– General Dwight Eisenhower, Allied Supreme Commander, Europe
Source: Jeep4ever
Experienced soldiers appreciated the fact that the jeep would go places that a mule would not.
"Lots of times a mule will balk if he doesn't think his leader is using good judgment," one GI observed. "But a jeep will always try!"
Source: Jeep4ever