For true-blue auto enthusiasts, the car is not just a mode of transportation but a way of life. It's no wonder that many car lovers would love to add automotive-related design elements into their homes and not just in the garage.
As they say in interior design, a golden rule of decorating is to live with what you love. Expressing your love for cars through decorating is one of the best ways to create a personal space where you can truly feel at home.
So, if you're a car lover who's planning to spruce up your home, whether it is a single room (your dream man cave, maybe?) or perhaps the entire house, here are some amazing car-themed  home design ideas for car lovers to inspire you.
---
 Racing-inspired Boy's Bedroom
Antique Cars as Design Inspiration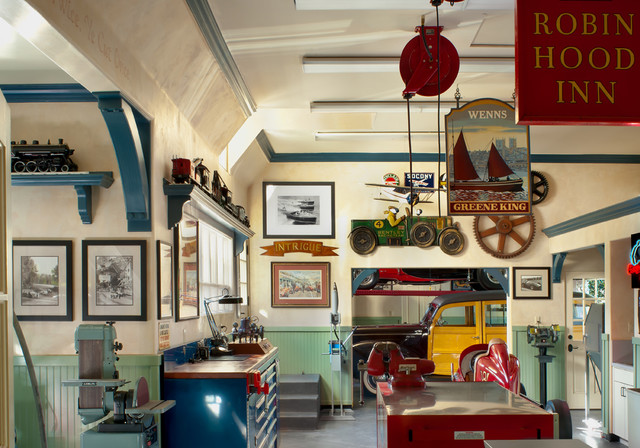 NASCAR-themed Basement
Kitchen island with 1978 Chrysler New Yorker Grill
Old truck turned into a bed
Car-inspired home office
An Assortment of Coffee Tables made from Engine Blocks
Ford Mustang Pool Table
Old Tractor upcycled into a bar/breakfast nook
Old bus turned into a mini home office
Car-themed Hotel
Here's an entire hotel in Stuttgart, Germany inspired by cars. The V8 Hotel has automotive-themed rooms, with some even including real cars—such as a classic Cadillac, Morris Minor and Mercedes. You can pick up a design inspiration or two from this amazing hotel, for sure!