The holidays are just around the corner and everyone is busy finishing up their holiday shopping. To make the holidays easy and less stressful for you, we decided to make the ultimate gift guide.
You can also share this article with your loved ones so they'll know what to get you!
6.  Personalized T-shirt

For those under a tight budget, this gift idea is for you. It might be simple but the thought is there. For a car guy to fully appreciate this gift, make sure that the shirt is printed with his favorite car.  We bet that he will give you a stamp of approval when he receives this.
5. Car care kit
Every car guy makes sure that their cars are squeaky clean and  sleek, that is why there's no better gift to give them than a car care kit.  There are so many variations and brands out there, but make sure to buy the one that he usually uses.  We guarantee you he'll be thankful for it.
4. New set of tools
You can never go wrong with this gift idea.  Every car guy loves having a new addition to their set of tools, but before buying a certain tool for him, you have to make sure that it is the one that he truly needs. You should also look for a proper tool box to put all those tools in. Get ready to hear this compliment:
3. Car parts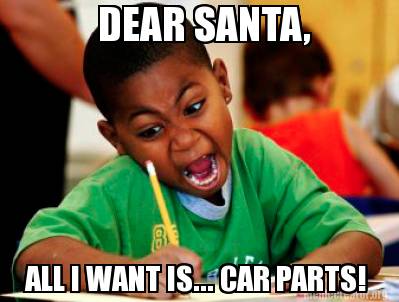 There is no car guy that will say no to car parts whether it's just a simple shift knob or new tires, he will accept it with open arms and probably go crazy when he sees what's inside the box.  This gift idea might be pricy but it's  all worth it when you see him dance from happiness:
2. Car furniture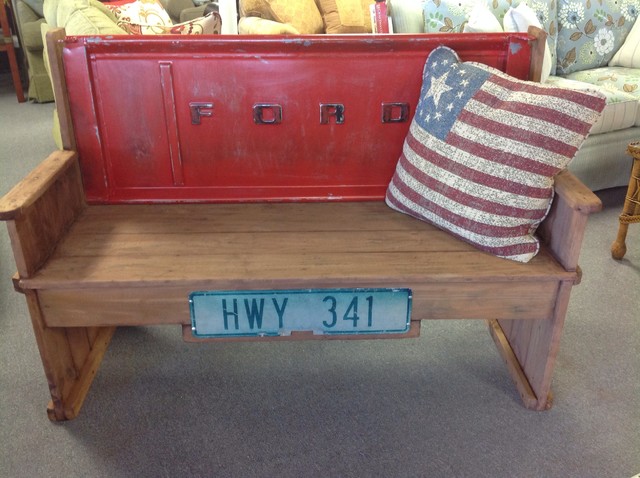 There's a lot of  car furniture out there and finding the perfect one could be quite difficult. The trick is that you should really know what "make" he is really into before buying one, and if it will look perfect in his man cave.  Just like this: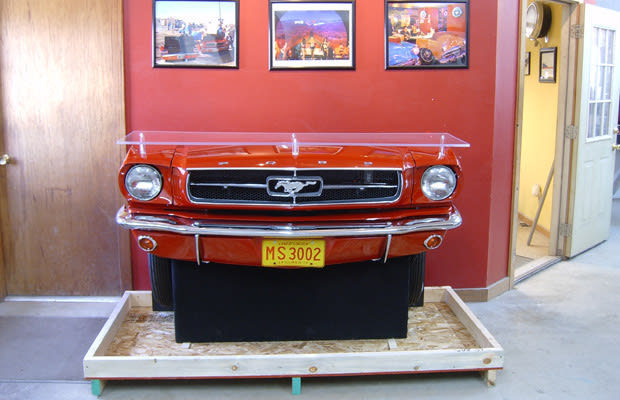 Give this gift as a surprise and we bet that your friend won't be able to contain all his emotions:
1. Project car
No doubt the best gift a car guy could ever receive is a project car! The rarer and rustier, the better. Let's see if he will not cry from uber joy when he sees this.
And, once he has calmed down from crying he will still be in a disbelief that he owns that.
When that happens you know that you did a good job!